Dismiss Notice
Hello Guest, Welcome to the new version of Sheltieforums.com. If you have any questions regarding the new software, please post in the following section:
Forum Upgrade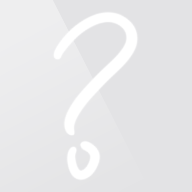 Birthday:

August 19

Location:
Sheltie.Mama
Forums Enthusiast, from Montana
Forums Enthusiast
Sheltie.Mama was last seen:

Feb 10, 2015
Loading...

Loading...

About

Birthday:

August 19

Location:

Gender:

Female

Dogs that own me::

Boe-Boe is 12, but his birthday is unknown. He's a big sweet heart, but will get very jealous. Silly traits include what I would call his "crazy leg" and it goes crazy when I scratch his belly, he also will whine if I pretend to die, and will put his head on your lap if you pet anyone else.

Tarra was born May 1st, 2011. She is very outgoing, and loves anybody who walks through that door. Silly traits include ;sitting under the drivers feet in the car, herds rabbits, howls if you howl (it's really adorable), and plays with Shay Shay!

Shay was born November 26, 2013. She is a very playful, and bouncy puppy! Silly traits; her squeaky yip, she always plays with Tarra, herds the rabbits, an

Interact

Signature

Tarra ** May 1st, 2010 My "Puppy dog girl"
Boe ** Unknown 12 years My "Old Man"
Shay ** November 26, 2013 "The Abominable Snow Puppy"

Loading...

Loading...